The only buck I saw this morning was a spike, but I was able to line up the sights of my 32-40 on a doe. Distance was only about 25 yards, but the old 32-40 did about as well as anything.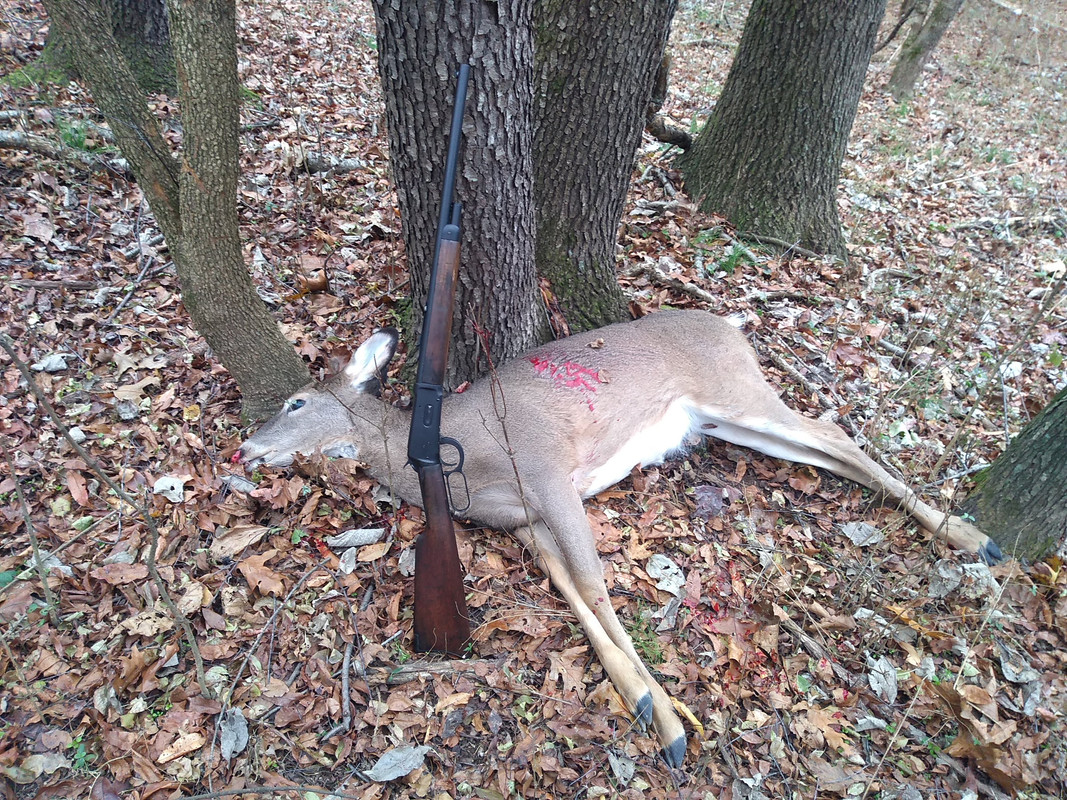 The rifle dates to 1921 according to an online serial number chart, so its closing in on 100 years old! Crescent butt, half mag, originally had a 26" barrel I think but had been cut down to 21" (fine with me). The gun had a pretty rough life, but I got it back in working order and it shoots really well.
I year or so ago, i had Hawk make me a batch of bullets for this gun. 165 grain, with a little thinner jacket than the bullet they make for the 32 special. They even put a cannelure in the correct position for me. Great folks at Hawk and awesome bullets. Highly recommend. This summer I worked a load up with 3031 that shoots about 1900 fps, and is plenty accurate. here are some pics.
loaded round - you can see the one empty in the foam block that accounted for the doe. plenty more loaded and ready to go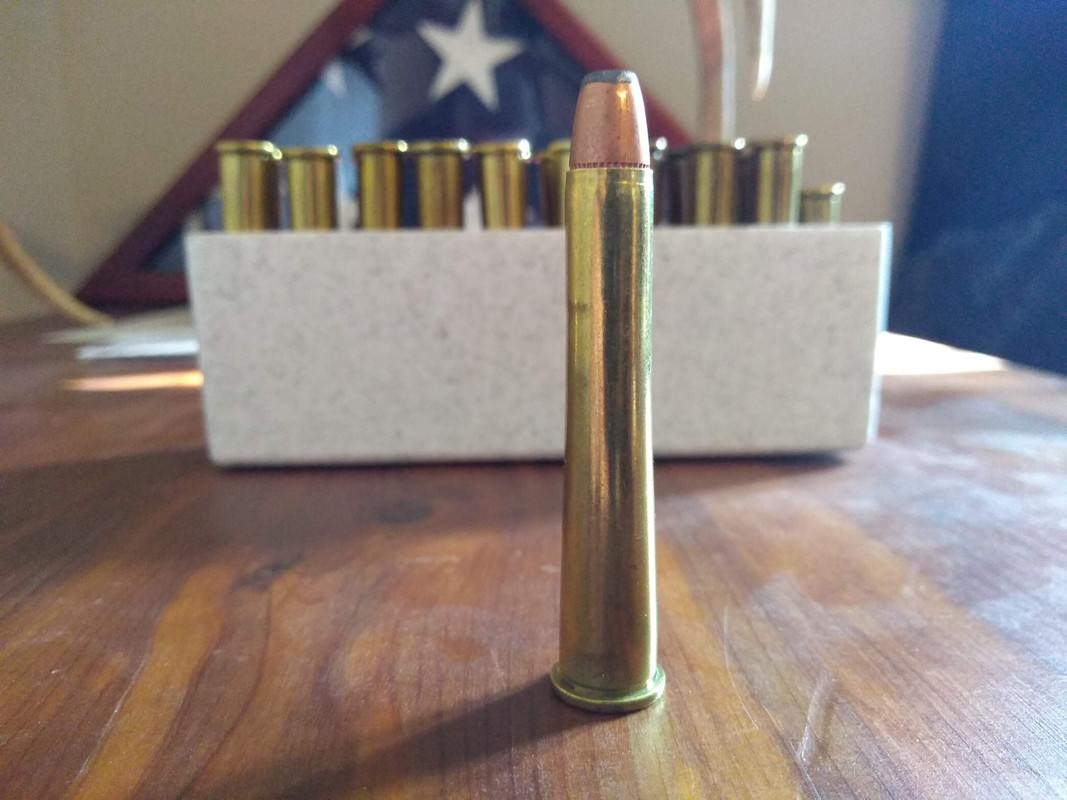 hawk bullets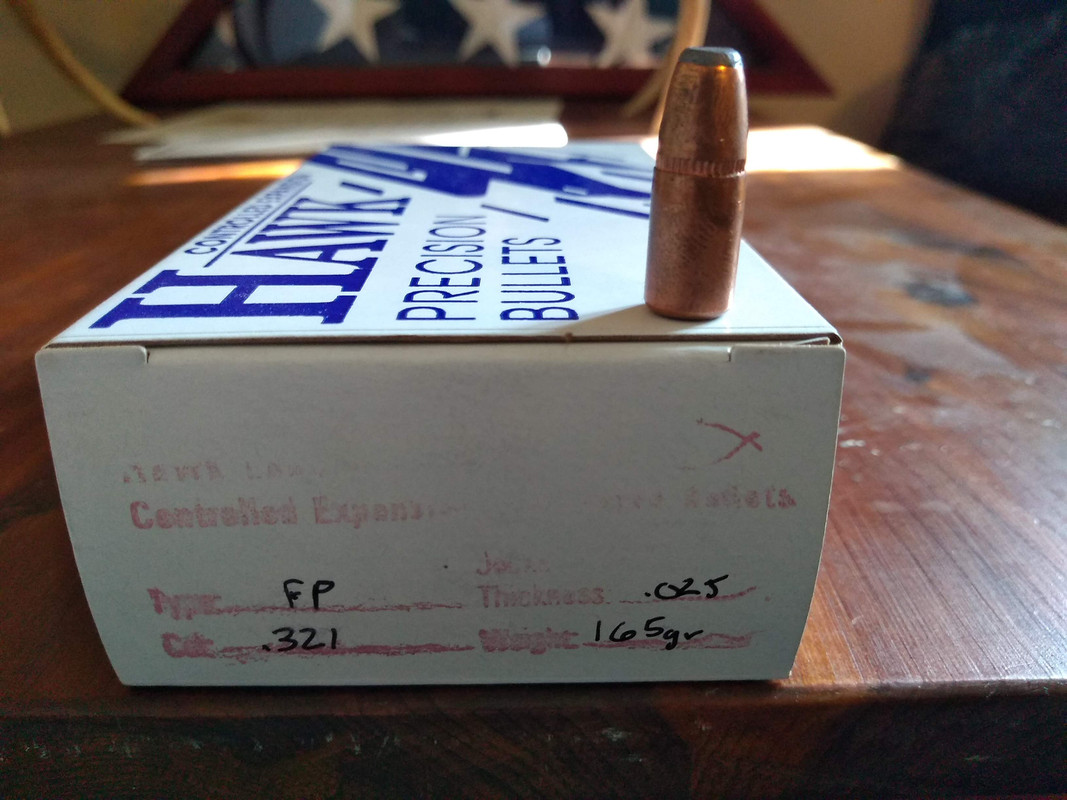 here is the entrance - perfect 32 cal hole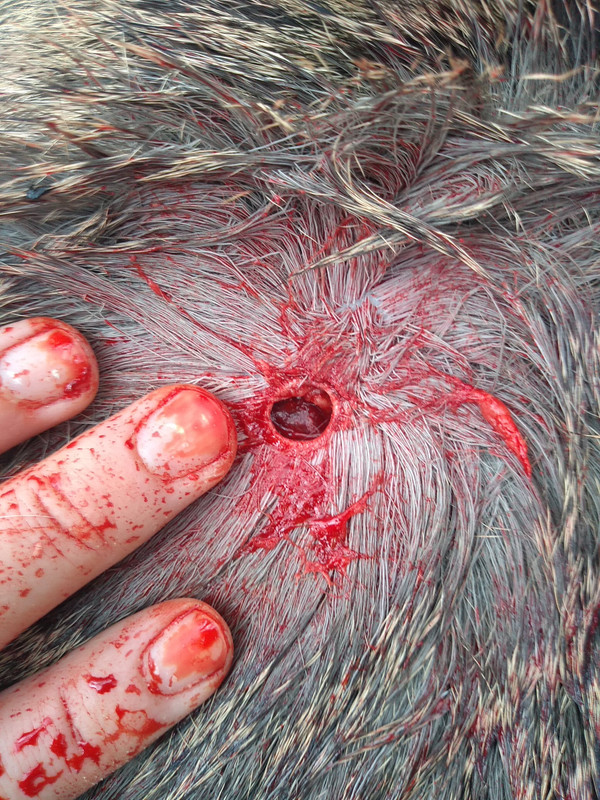 here is the exit. MUCH bigger! and her shoulder was all loosey goosey. I think that bullet did quite a number in there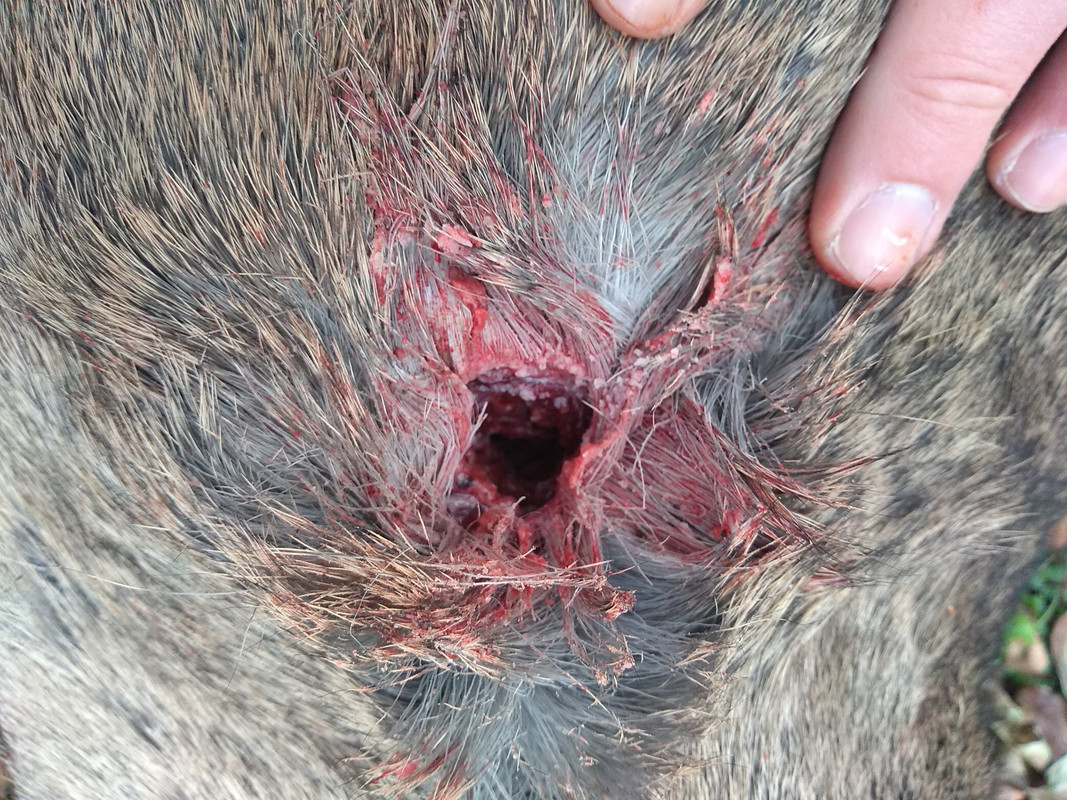 pretty big hole in the lung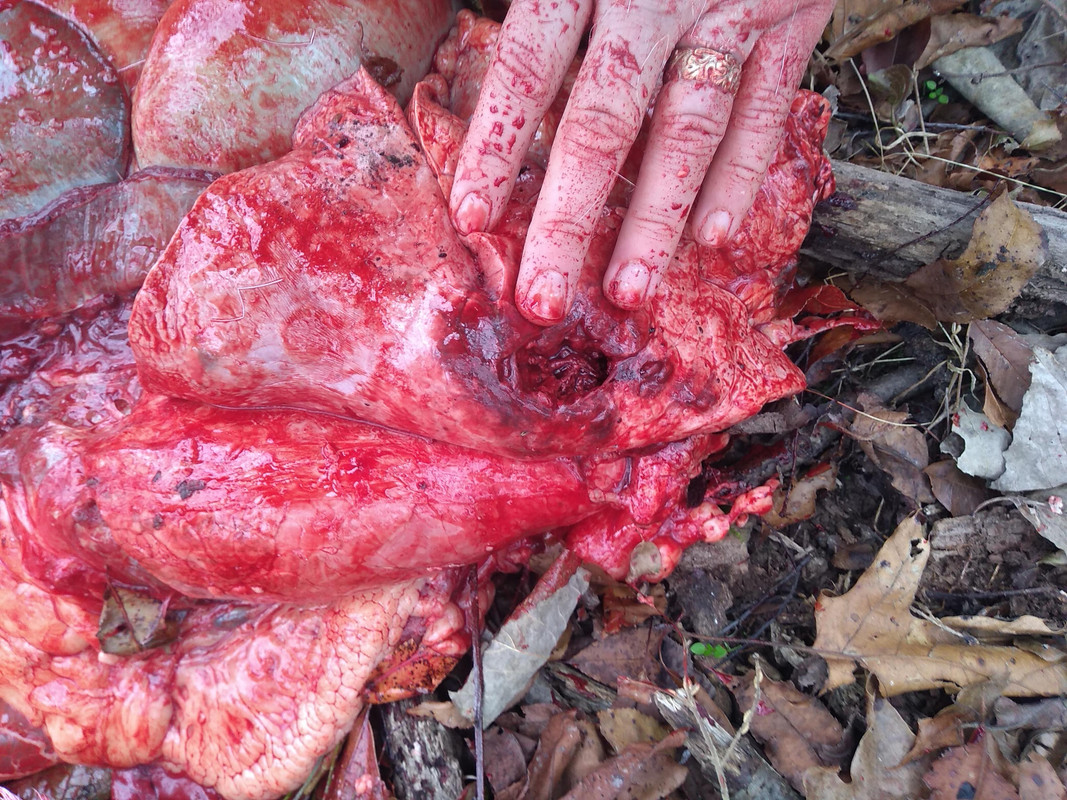 I certainly wouldn't hesitate to take this gun and load back hunting!!!
Its really fun getting old guns back shooting and bringing home meat like they were meant to !!