Forum rules
Welcome to the Leverguns.Com General Discussions Forum. This is a high-class place so act respectable. We discuss most anything here other than politics... politely.

Please post political post in the new Politics forum.
---
Posting leader...
Posts: 11052
Joined: Sun Sep 02, 2007 7:26 am
Location: Southern New England
.
That's dirty pool (er, drool), right there...…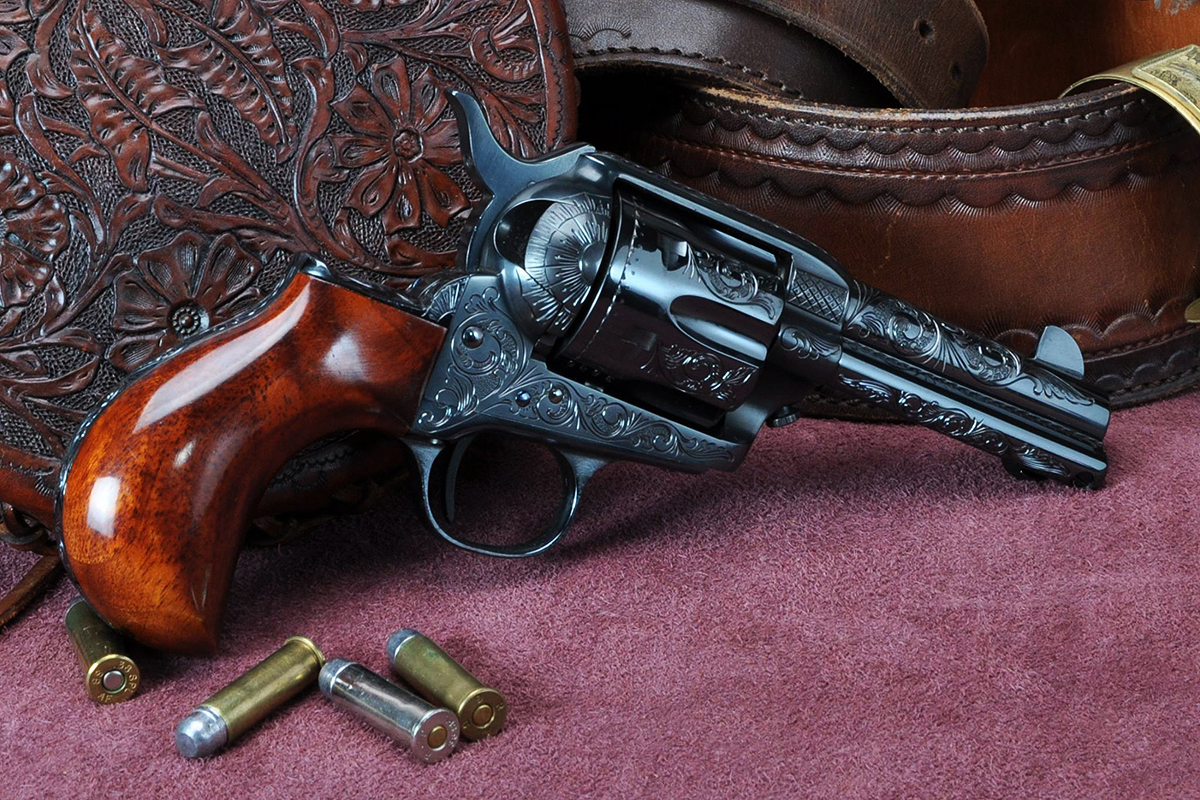 IF IN THESE TYMES OF JEOPARDY,
MORTAL PERIL INVADES THY THOUGHT,
TAKE UP THIS TRVSTY PIECE,
TRVST IN THY GOD, AND FEAR THEE NAUGHT.

(The avatar is me, in 1948 ! )

.
---
---
Advanced Levergunner
Posts: 3551
Joined: Wed Sep 15, 2010 12:57 pm
Location: Vinita, I.T.
I've had 3 Colt SAAs that Scratch engraved for me. Dummy me took the first one to a gun show and put a "I don't wanna sell it" price on it which someone was willing to pay. The other pair now belongs to a friend who just bugged me for about 3 years to let him have them. Maybe it's time for another.
M. M. Wright, Sheriff, Green county Arkansas (1860)
Currently living my eternal life.
NRA Life
SASS
ITSASS
---
Advanced Levergunner
Posts: 3262
Joined: Mon Sep 19, 2016 7:57 am
Location: Not where I want to be!
I knew a very talented engraver years ago, he did a Colt 1911 with All the major Disney characters. All were gold, white gold and silver inlaid then relief engraved. He was also doing Winchester Mod 42 restorations and those were absolutely drool worthy!

Sure like that birds head colt you have!
There is only one Earth. Do it a favor? GET OFF.
---
---
Advanced Levergunner
Posts: 4961
Joined: Sun Jun 29, 2008 10:05 am
Location: Alamogordo, NM
What a perfect carry piece and "BBQ gun" all in one!
---