The Brown Truck brought some new shooters to my house yesterday! When I opened the brown cardboard shipping box and found this inside... I was a little concerned:
.
For I didn't order 1858 Remingtons. While they're good guns... and as they should, have any number of proponents... I'm not among them! I've owned one, even shooting at EOT (End of Trail, the World Championship of Cowboy Action) with one back in the late 1980s. If find the grip to be unsettled, and the reach to the hammer a might long for my hands.
I was even a bit more worried when I opened up that box and found this inside: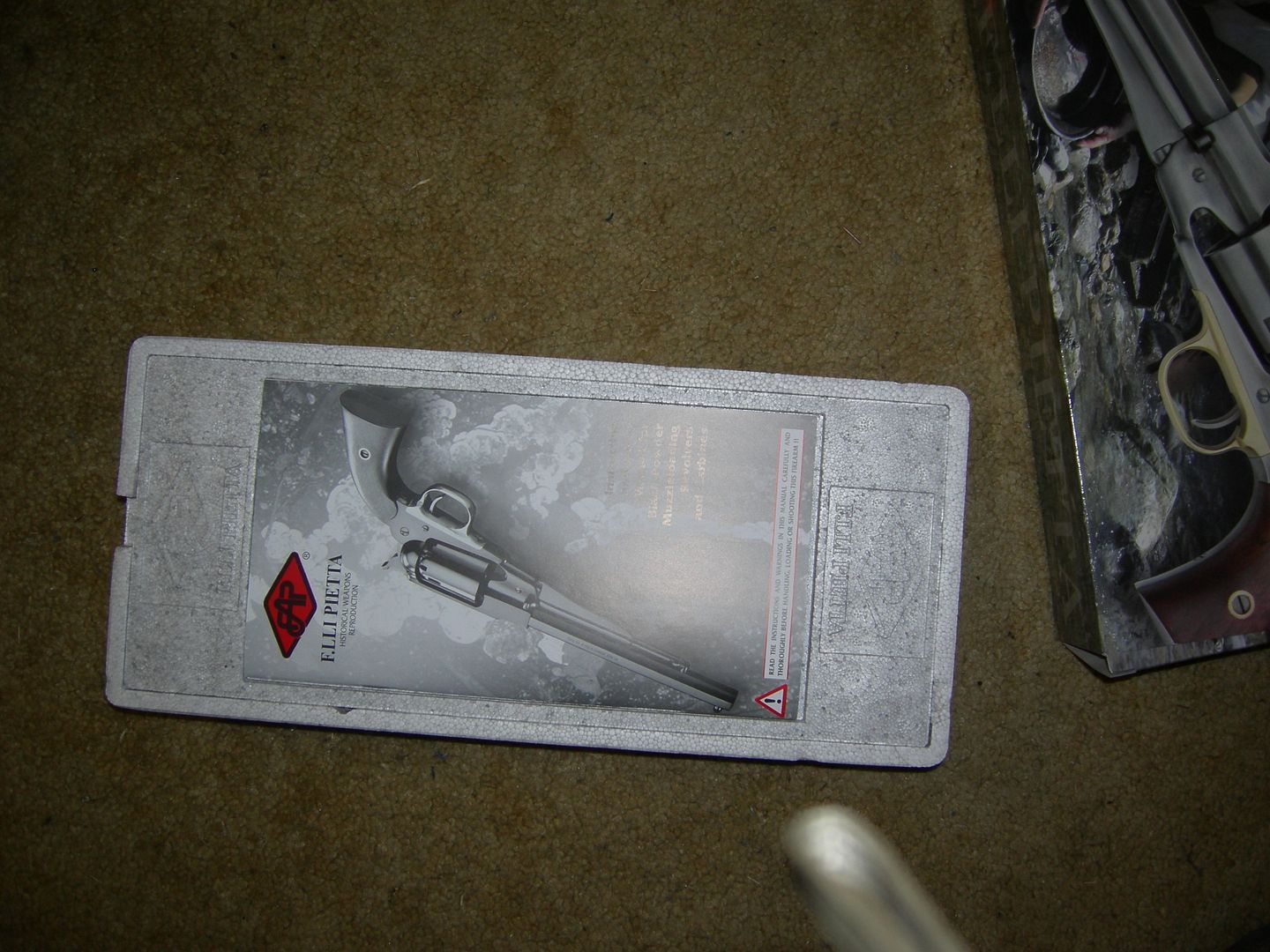 Oh, man... I sure hope this contains what I ordered... I mean... I ordered a pair of revolvers with consecutive serial numbers... a matching set if you will. I knew what was coming wasn't consecutive numbers... they didn't have a set... but there was only one number between the set I was supposed to receive! Let's hope the shipping person didn't goof this up!
I'd ordered the pair to compete this September in a big cowboy action match. It was for a side match event I ran last year, where one uses a pair of C&B revolvers, a single shot rifle and a lever-action or side-by-side shotgun! It was supposed to be a quick 4 stages... and I'd arranged with the match director to get an additional buckle for the highest ranking finisher using this particular model revolver! (Might be the ONLY way I'd win a buckle)!!! Anyway, that side match has been cancelled... as only 2 folks had entered! So now, the challenge is to shoot the regular match with this model revolver! We're going to have a "category in a category!"
Anyway, when I got the styrofoam container opened... I found what I'd ordered! A pair of 1836 Colt Patersons!
The height of the gunmakers art in 1836! A leap forward only eclipsed by the auto loaders of JMB... And maybe not even by that! For this was the first repeating handgun! Just think... 5 shots were there had previously only existed ONE!