Hey guys,
I few weeks ago, with some help from you guys, I shortened the mag tube on this rifle and I really like the way it turned out.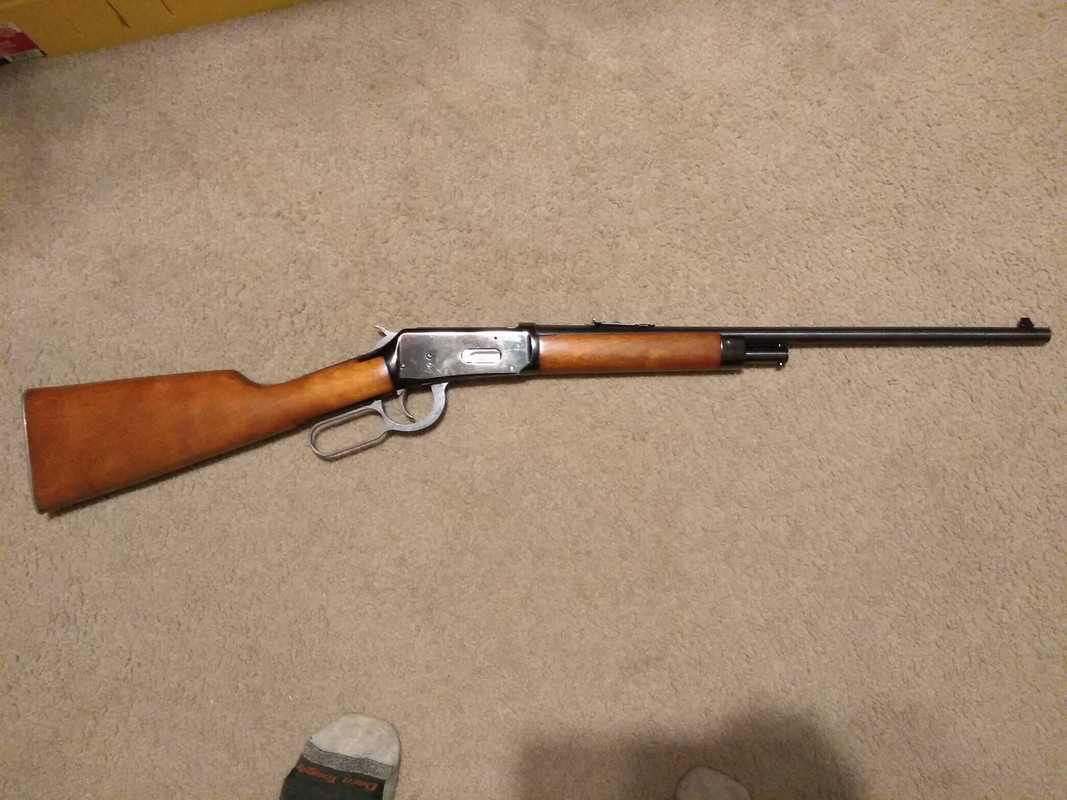 I now would like to send it to JES for a rebore to 38-55. However, I'm a little worried that there isn't enough meat at the end of the barrel to bore it out. I'm wondering if anyone has had or heard of issues of a winchester 94 barrel ever being too thin to bore out.
The barrel seems fairly thin but in addition, the front sight is also dovetailed into it and right across from that is the fairly deep hole that received the mag end cap screw/pin.
The diameter of the barrel at the very end of the bore is .610", and the diameter about .9" back from there, at the mag pin hole is .620" . the diameter at the forend cap is .670.
I tried to measure the depth of that mag pin hole and do the math and it seemed like it was very close.
Let me know what you think.
Thanks,