Just found this really nice Marlin 336A 30-30 made in 1948 which I believe was the first year for the 336 models. Has a 24" "JM" stamped barrel, and a waffle top (no screw holes).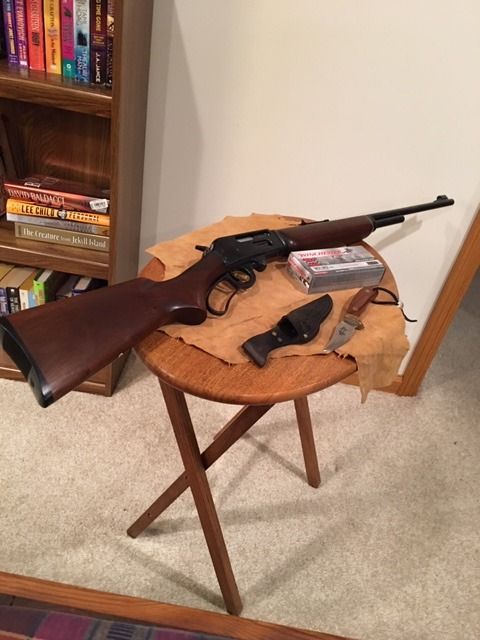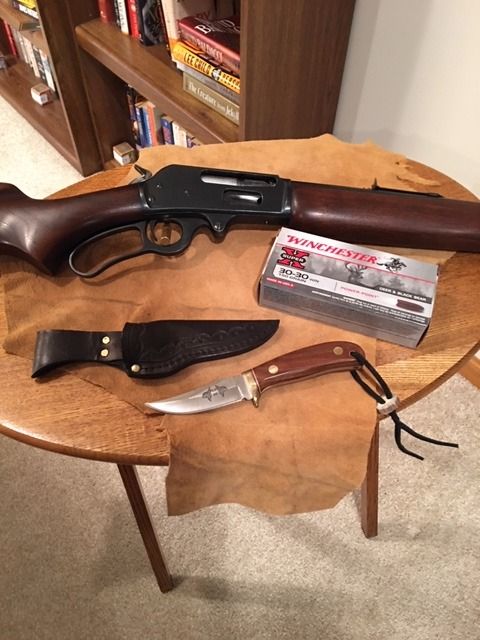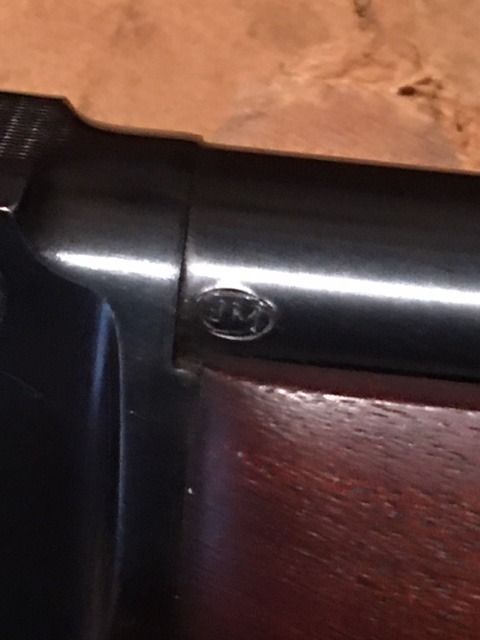 Sometime in it's 71 year life span, a prior owner had installed the dreaded side mount scope mount. Ironically, the scope was only an old Weaver 2.5x rim fire scope which was very cloudy. Walked past this for several days before I woke up the other day and decided to save this great rifle from extinction. The dealer made me a good deal so the gun came home with me.
I decided against doing anything to repair the damage (like welding up the holes and rebluing, etc.) other that to remove that scope assembly and plug the holes with some nice plugs from Brownells as soon as I can figure out the thread size. After all, these side mounts were sort of "period correct" accessories so the old girl will wear the plugged holes as a sort of "badge of honor".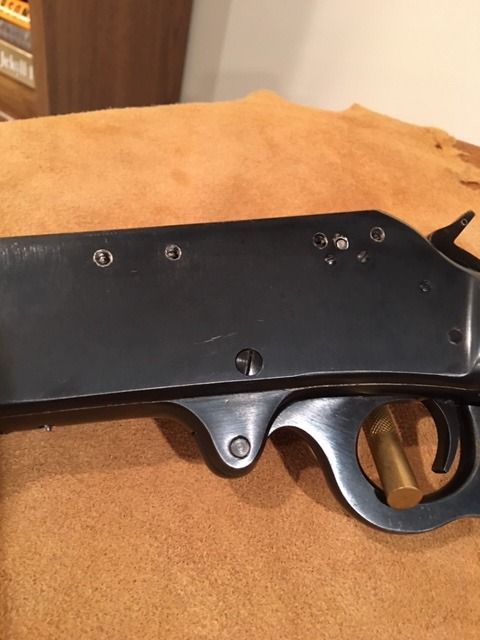 Can't really figure out what the deal was on a 2.5x rimfire scope.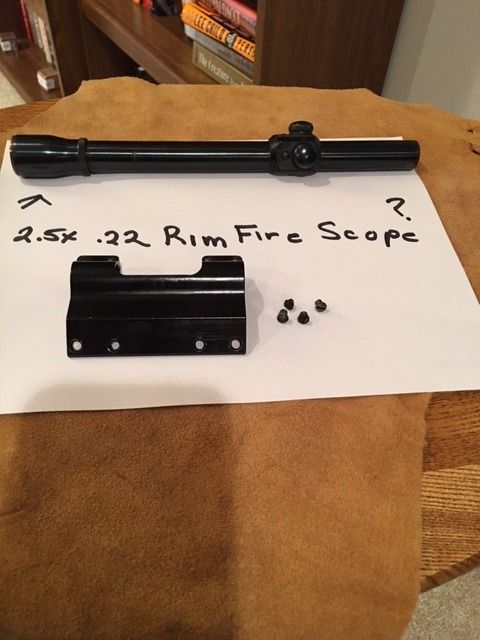 Sat holding it last night wondering how many deer it has taken in the Michigan woods since 1948.
Trooper Joe