Just picked up a like new Browning Model 53 in 32-20. Gun looks like it has never been fired.
Dealer knocked off $200 since the original box was trashed by the shipper and sender.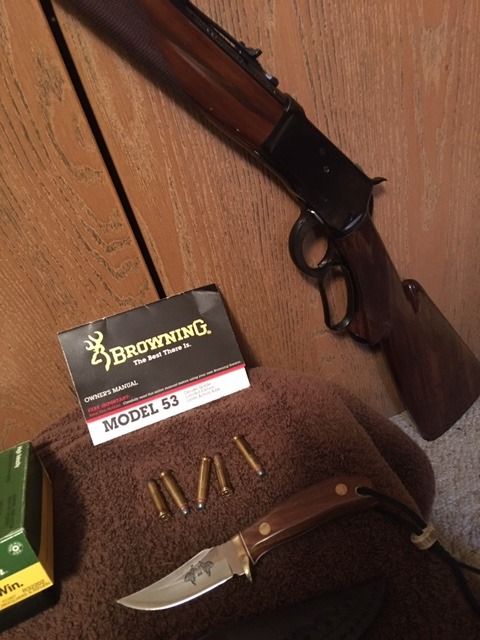 Since I never got around to loading the 32-20 round, I am going to try out some Ventura Heritage 32-20 Winchester 100gr JHP (Hi Speed) ammo. Was going to use my other 32-20 (Winchester Model 92) for deer hunting a couple of years ago due to a torn retina I did not want to damage, but could not find ammo I would trust to harvest a Michigan whitetail.
I spotted one of these B-53 rifles many years ago, but the price was a lot higher than what I paid for this beauty.
Just wanted to let the gang know about this find.
Trooper Joe