Hey guys,
I recently acquired a savage 99 in 300 savage. The lever boss code is 3D so I believe that means it dates to 1952. Has a brass counter and the lever block safety. Seems like a very well built rifle - and pretty hefty. It has an old Weaver K2.5 scope with really neat mounts that are hinged and allow the whole scope to pivot over to the left if you want to use the sights. Seems to be in good condition. Haven't shot it yet. One question, and I know this is subjective, but how difficult is it normally to close the action on a 99. On this rifle, the action works very easily except for the final lock up takes a little squeeze. Its not hard to close the action, but is harder than my marlins or winchesters. Just making sure this is normal. Also, opening the action takes a little pull and after that it will just fall open. Anyways, I've never worked the lever on a 99 before and wasn't sure how snug opening and closing was supposed to be.
The other question is I'm thinking of having the old weaver scope reconditioned by the ironsightinc guys. anyone ever use this service and can recommend?
oh yeah, picture so you know its real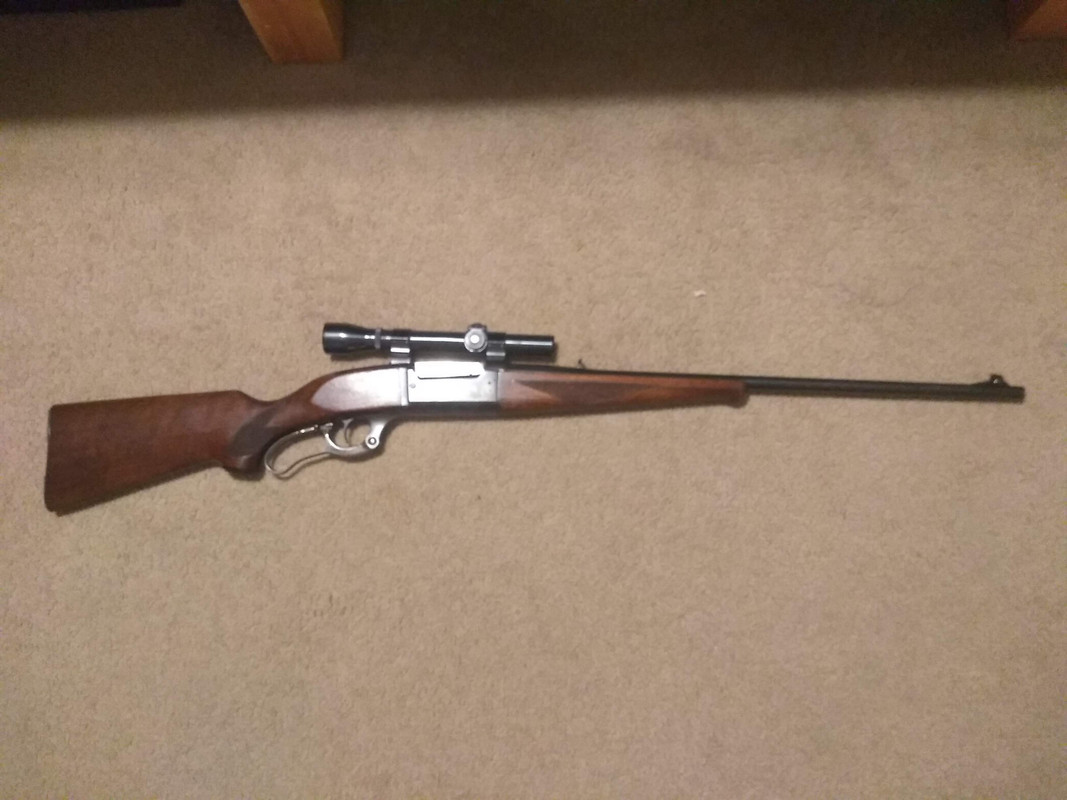 Thanks!