With the short receiver of the Encore, this street-legal 16-1/2" barrel looks like it's a shoulder-stocked pistol, but with the Mystic suppressor I hope to pick up soon, it should be a fun and quiet plinker, and still relatively compact.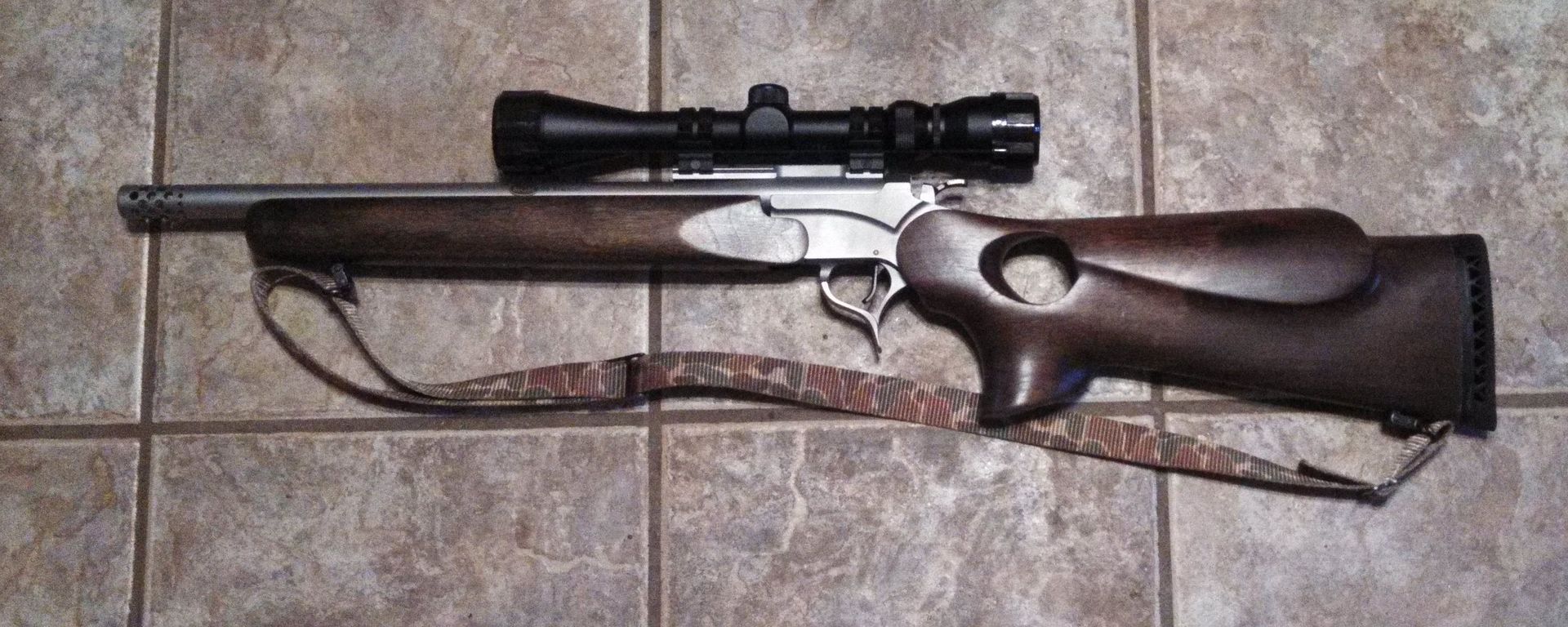 I did manage to snag an AR-15 upper in the same chambering just after the Sandy Hook thing, since I'd always wanted one and figured I shouldn't dally.
Range Report will be forthcoming when all is received and paperwork completed. I plan on using the Mystic as my 22 LR suppressor since it is one you can actually take apart and clean (
so it would work for .357" and under cartridges using cast-bullets, as well
...
).
The 30 caliber guns typically are threaded 5/8"x24 TPI, and the 223 ones and 22 LR ones 1/2"x28 TPI, but you can get adapters for both those for the Mystic. 9mm is a whole other story, as Colt's "standard" is 1/2"x36 TPI, so the thread-grooves are shallower than the 1/2"x28 TPI and the larger bore still leaves sufficient metal before you get to threads, but I guess most pistol-makers just use 1/2"x 28 TPI.
Right now, I don't have any 9mm's I'm all that interested in suppressing, because I usually use suppressed firearms for training "newbies" and thus they are on rifles, which GREATLY reduces flinching and facilitates range communication.
There is a Calico that just begs for threading though, so I have to decide on threads and pitch and all that. I'd kind of like to sleeve the barrel so it is thicker and use 5/8" threads so there is more strength. No money for said project right now, though...
The "Mystic" (photo from LibertyCans website):
http://www.libertycans.net/mystic.html