Well today felt like Christmas because last week my GF ordered me a Winchester 1887 copy and it arrived today. She wont let me have it just yet since I wont give her her Xmas presents early. lol.
I also found a super deal on a Coach Gun that has been worked over and is race ready for Cowboy shooting.
Here are a couple of pics of today's catch.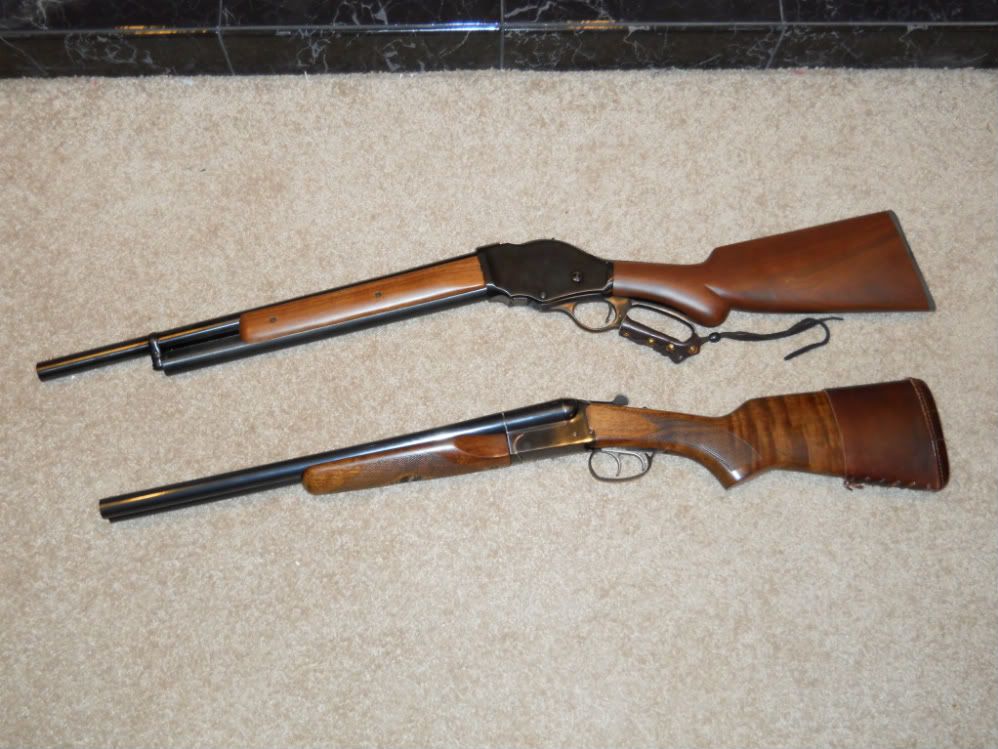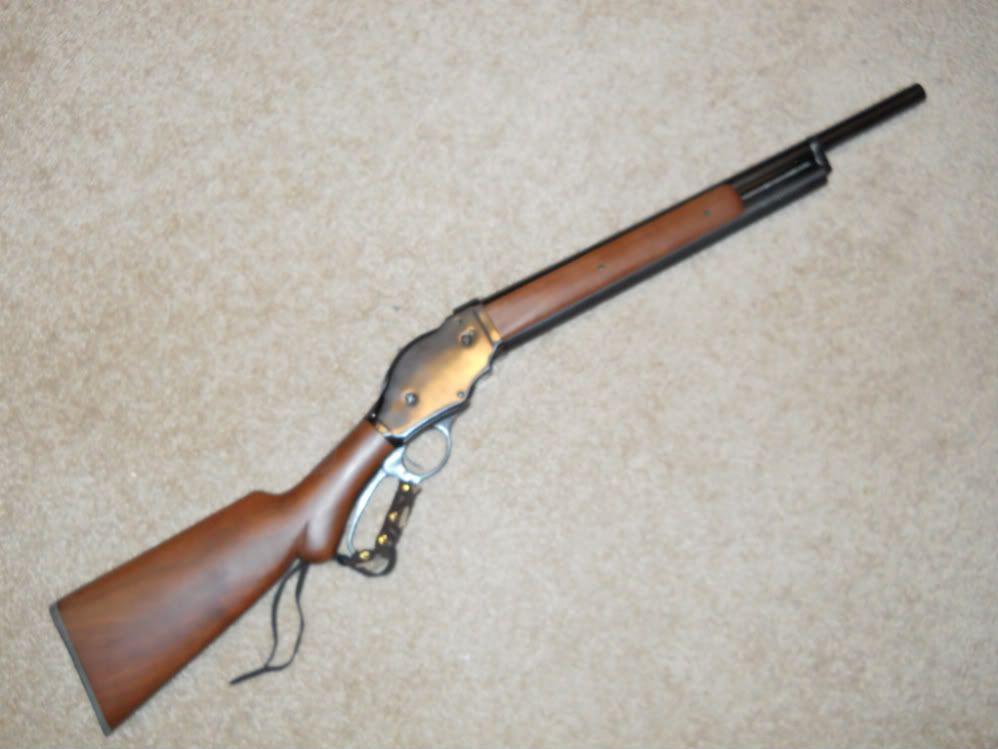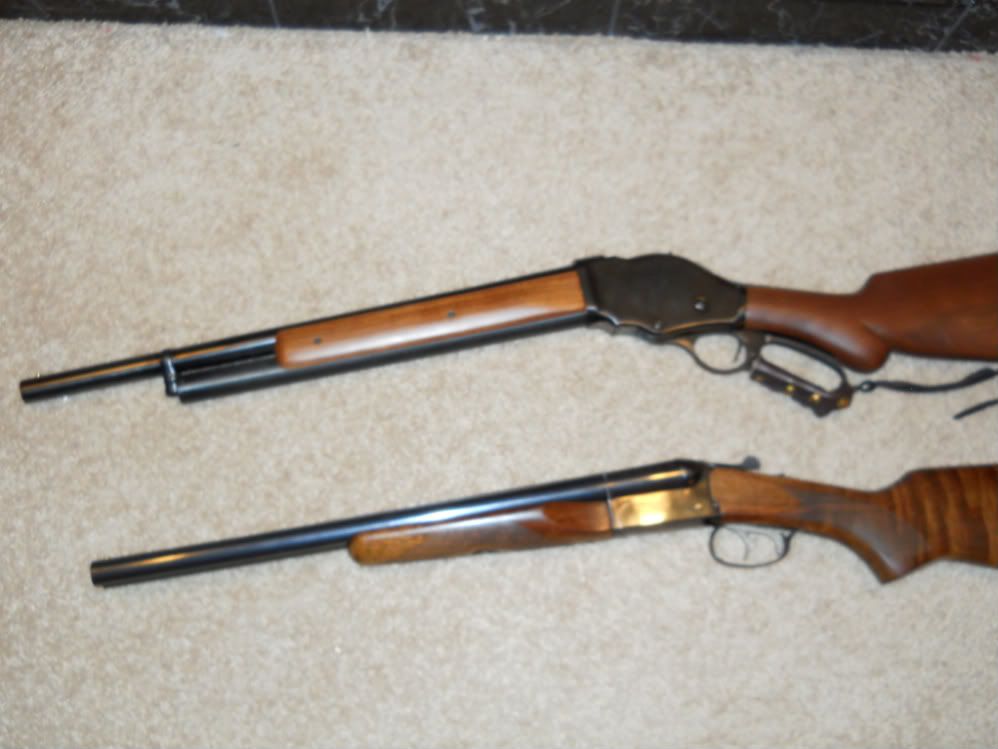 I must say though....I like the 87 so much that I will now be looking for an original.